Are you aged 15-30 years?
Become a Guardian of the Future by getting immunised against measles. Not only will you be protecting yourself against a disease that's even more contagious than COVID-19, you'll also be protecting your whānau, your community, and future generations from harm.
Measles is a serious disease that can make you very sick. Not everyone aged 15 to 30 years was immunised as a child. But it's easy and free to get immunised now.
Protect the people you care about. Immunise to help stop the spread of measles. It's free at GPs or participating pharmacies.
Not sure if you're immunised against measles? It's okay to get immunised again.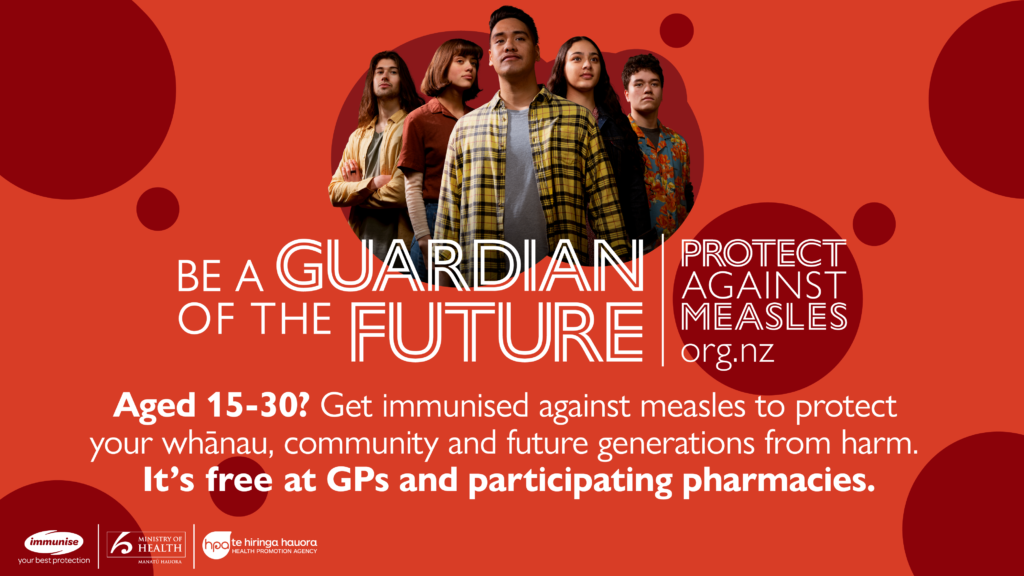 Click picture above to access MoH Measles video